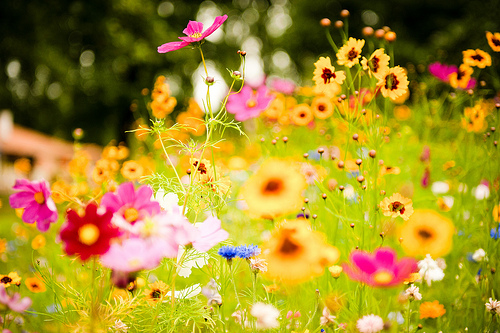 Spring is just around the corner (March 20th to be exact), which means warmer temps, green grass, beautiful blooms and everyone's favorite – Spring cleaning!
Here are 6 of our top Spring cleaning projects to get you started:
Complete a Thorough Dusting – You may swipe your Swiffer duster through the surfaces of your home on weekly basis, but we're talking about getting down and dirty here. Remove all of the items from shelves and tabletops and give the surface a good wipe down with a multi-surface cleaner or furniture spray. Now is also the time to tackle ceiling fans and the top of cabinets.
Wash Walls, Cabinets, and Baseboards – Vertical surfaces may not look dirty, but enough dirt and dust cling to these surfaces to justify a seasonal cleaning. Use a clean sponge and water mixed with a few drops of dishwashing liquid to wipe down walls, cabinets, and baseboards.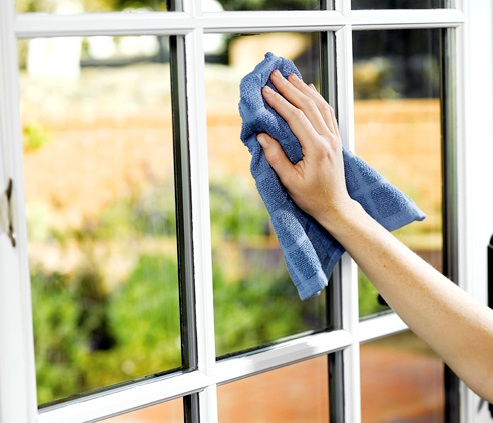 Wash Windows – Step it up a notch from your normal Windex and paper towel routine and really take a minute to get your windows to sparkle. Vacuum the inside panes, sills, and window frame. Choose a cloudy day to clean your windows to prevent streaks – heat from the sun will dry the glass too quickly. Create a window wash solution by combining 1/2 cup sudsy ammonia (which is a specific type of ammonia), 1 pint of rubbing alcohol, 1 teaspoon of dishwashing liquid, and 1 gallon of water. Recipe from Better Homes & Gardens
Refresh Window Treatments – Just like your walls, they may not look dirty, but dust clings to everything! Take down and throw washable fabrics in the washer and air dry. Intricate curtains and draperies can be cleaned using the upholstery attachment on your vacuum, or you can take them to be dry cleaned. To remove dust from sheers, toss them in the dryer on low with a fabric softener sheet.
Clean Carpets – Rent a carpet cleaner and start with a hidden spot of carpet to make sure the treatment will not cause discoloration. To save yourself some time, move furniture slightly rather than clearing out a room. Place wax paper squares under the feet of furniture to protect the carpet and keep the furniture from getting wet as the carpet dries. Open windows to speed up the drying process. Don't feel like all the work? Hire a professional to take care of the carpets for you.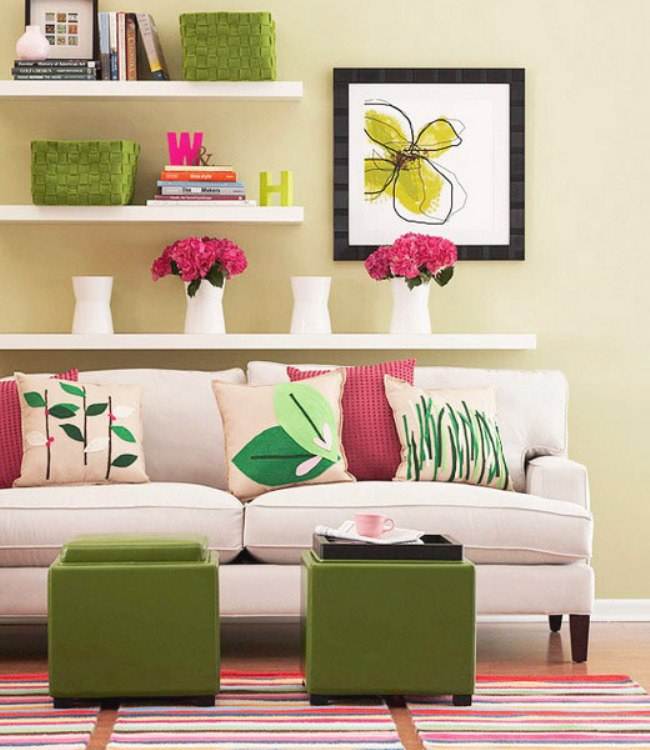 Freshen Your Space – Not so much a cleaning project, but a quick and easy makeover for any room is changing up or adding textiles! Put a brightly colored table linen on your dining room table, spruce up your living room with fun throw pillows or a patterned rug, swap out your bedding, or switch out the towels in your bathroom – any of these will revive your home for Spring.
If you need a list to stay focused, or if you love the satisfaction of checking off a task when completed, we found a very thorough downloadable Spring cleaning checklist on the blog The Complete Guide to Imperfect Homemaking.